Professional


Roofing Contractors
Rich Rayburn Roofing has been operating in the Coos Bay and Douglas County areas for over 20 years. This length of time only comes from treating the customer right the first time. Our long time practice of only using craftsmen has become our key to success. This allows us to operate smaller crews than our competitors, and keep our labor costs low. Our smaller crews can outperform our larger competitors in quality and production.
Why Choose IB Roof Systems?

Since 1978 IB Roof Systems has been providing the best PVC membrane on the market for low slope and flat roofs. It's easy to see why roofing professionals prefer IB Roof Systems:
Maintenance free– Just walk the roof a couple times a year for a visual once over and that's it. Other membranes require regular stripping and resealing of edge sealers to maintain the warranty.
Non-Prorated warranty coverage– 100% coverage during the full time of the warranty. ANY company that offers a pro-rated warranty is simply putting in writing that they don't believe their product will last the term of the warranty and they are reducing over time how much money they will pay for a warranty issue.
High long term reflectivity ratings as rated by the Cool Roofs Rating Council. This means lower air conditioning bills!
Fully recyclable product with an extremely long life cycle. Currently, we don't know how long the life cycle is, our oldest roof was installed in 1978 at the Harrisburg Oregon School District and is still going strong.
Self extinguishing when flame is applied.
Several colors offered.
Metal Roofing simulated products with better performance and applications.
Never cures, so future updates, upgrades, and construction additions are easy to deal with.
IB Roof Systems, since 1978 continues to provide the "go to" product for their roofing contractors. A "go to" product is what the contractor is most confident in installing is. It is the one product that when asked "what would install if this was your home/building", our contractors always reply IB Roof Systems. Flat Roofs are our specialty and all of our contractors sleep well at night knowing that they won't receive calls from past customers due to product failure, it just doesn't happen.
Why Choose Owens Corning Duration?
The look of a roof can have a significant impact on the overall design and perceived value of a home. After all, the roof can make up half of a home's exterior.

Owens Corning® Roofing offers one of the best warranties in the industry. We make it easy to learn about our roofing warranties, so you can find the best coverage option for you home.
​* See actual warranty for complete details, limitations and requirements.

Total Protection Roofing System®
You see a beautiful roof. We see a world of science at work. A system of highly engineered components, designed, built and tested to deliver total protection for your home. It's advanced science – for performance and beauty designed to last.

Owens Corning TruDefinition® Duration Shingles come in 11 eye-catching colors! You are a person inspired by color, art, nature and fashion. And you've come to the right place to get inspiration for the face of your home. This especially includes the roof – potentially up to 40% of your home's overall exterior. Be overwhelmingly happy every day when you pull up into your driveway – let us help.​
TOTAL PROTECTION ROOFING SYSTEM®
Total Protection is more than shingle deep
It takes more than shingles to protect your home. It takes an integrated system of components and layers designed to help perform in three critical areas.
Seal Helps create a water-proof barrier
Defend Helps protect against nature's elements
Breathe For balanced attic ventilation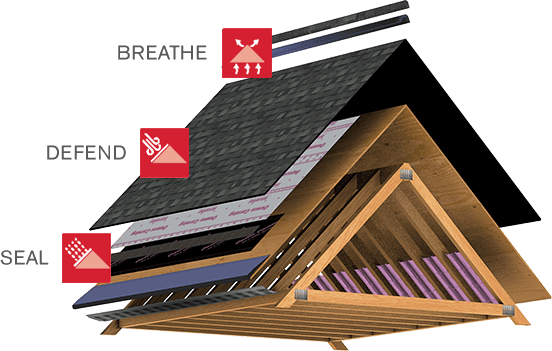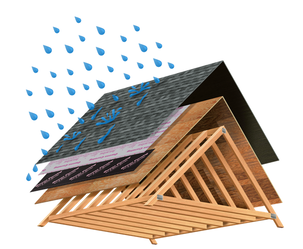 Helps Create a Water-Proof Barrier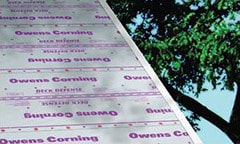 Underlayments
Underlayment products are the final line of defense between the home and the elements. Underlayment products help block water from the roof deck and out of the home to help prevent rot, mold, and water damage.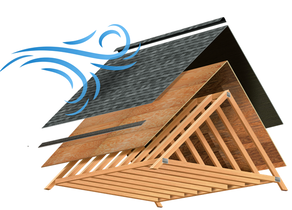 Helps Protect Against Nature's Elements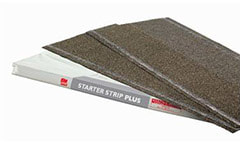 Starter Shingles
Their continuous sealant bead helps Defend against blow-offs and water infiltration in vulnerable areas of the roof.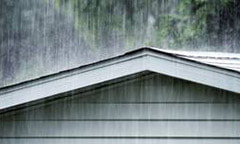 Shingles
Shingles not only serve as the first layer of defense against the forces of nature, they also help define the character of the home. Shingles act as a star player in curb appeal for your customers, and Owens Corning Roofing offers a wide range of shapes, sizes, and color choices.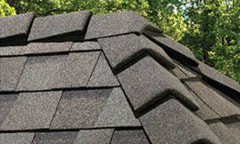 Hip & Ridge Shingles
Hip & Ridge shingles provide a finished look to the roof's peak while helping to Defend the ridge vent. We offer a full line of Hip & Ridge products that are compatible with all Owens Corning™ shingles.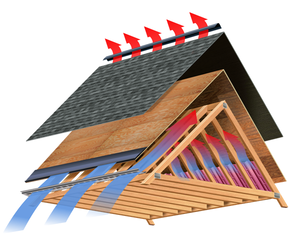 Optimize Airflow in your Attic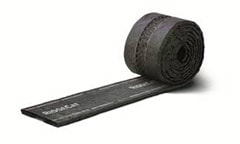 Exhaust Ventilation
Exhaust vents, which are located near or on the ridgeline of the roof, allow air to leave the attic.
Women Love Owens Corning
Owens Corning® is honored to have earned the 2018 
Women's Choice Award®
 as America's Most Recommended™ Roofing Products. This award is given by women for women and is based on a national survey that measures brand preference by female consumers.